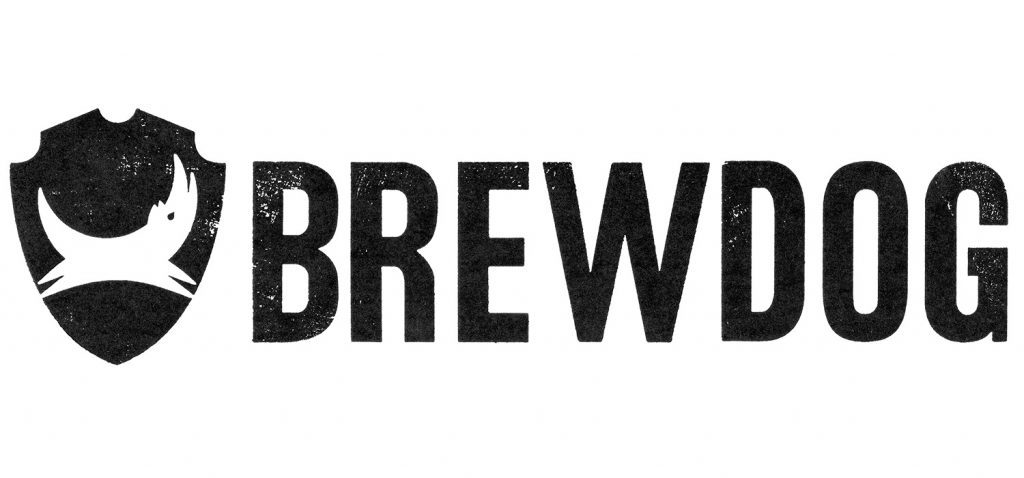 BrewDog have posted in their Investors Forum that they expect to hold another Trading Day for existing investors in May 2020, after the current share issue closes in April 2020.
If you are not currently an investor, but you are thinking about buying on the Trading Day I would suggest you buy a share in the current raise before it closes.
You can use my referral code by using this link:
BrewDog Equity Punks Apply for Shares

If you are not already an investor when the Trading Day is announced, it is highly unlikely that you will be able to buy in the sale. There are ways, but it is not straightforward. If you need more information, send me an email to neil@brewdogshares.com with the Title 'New Investor'.

If you are already an investor and have questions, please do not email me, but ask me on the BrewDog Forum instead:
https://forum.brewdog.com/t/official-trading-day-2020/30171
This page is intended as a very rough guide to what that may actually mean for potential buyers and sellers of BrewDog UK plc shares in such a sale.
It is posted as friendly advice only, and not intended as a definitive guide.
For that, ask your Broker!
If you own BrewDog shares, you have invested in a private equity.
By nature this is a high risk, long term investment, and being able to sell early (as in before a stock market listing, which may happen at sometime in the future or even not at all) is unusual.
The fees will be high, and you may not get as much as you paid for them.

Generally, you should only sell a Private Equity if you fit the following criteria:
1) You are an early investor taking out profits
2) You are selling to re-balance your investment portfolio
3) You really need the cash now, and have no alternative but to sell (ie. you are cutting your losses)
4) You believe that the value will go down

If you are looking to buy, this could be an excellent opportunity to buy them possibly below the latest share issue price. But there is no guarantee what the final price will be. It could be higher!
However, as there are many early investors looking to sell at very big profits (basically anyone who bought before 2016), and there are no share issue perks associated with second-hand shares, prices are usually lower than official share issues when Private Equity shares are traded.
Be Prepared…
If you wish to take part in any future Trading Day, either to sell or buy, you will need access to your ComputerShare Account, which must be completely up to date with your contact details, AND also have access to the BrewDog investors Forum.
You will also need to register with whichever Equity Broker BrewDog appoints to run the event.
If you do not already have access to either of the above, please email equitypunks@brewdog.com where the company has staff who will be able to assist you.
I cannot assist you with either of these issues.
When will it actually happen…
BrewDog do not have to hold a Trading Day, but they have said they probably will.
Until any official announcement takes place, anything else is speculation. However, since the last few Trading Days have all followed the same format, we can be better prepared by learning from the experiences of the past.

The announcement is likely to be made on the BrewDog Forum, with the minimum amount of notice, so the only way you are guaranteed to hear about it in time is to keep checking the Forum. www.brewdog
I will also be posting regularly there, so please ask any questions on this Forum thread:
https://forum.brewdog.com/t/official-trading-day-2020/30171

If you send me any emails asking questions about the Trading Day, I will simply refer you the the Forum thread. This is not because I want to be rude to you*, but because unless you are regularly checking the Forum you will not be ready for the sale. Sometimes you have to be cruel to be kind 😉
(*It is also because I'm a volunteer here, and do not have the time to help everyone individually.)
So, what happened last time?
Previous official Trading Days took place using AssetMatch to oversee the actual trades, and set a 'settled price'.
https://www.assetmatch.com/

They used the TheShareCentre as the actual Broker:
https://www.share.com/

There is no guarantee that these will be the companies used for the next event.
However, there is no cost to creating an account with both sites, and if you have them set up ready and they are again given the contract, then you will be a step ahead of many others 😉
So, what will I actually have to do?
Until BrewDog announce the event officially, we do not know.
But last time the details were posted up on the BrewDog Forum giving folk about 2 weeks notice, and you can find that information on the BrewDog Forum here:
https://forum.brewdog.com/t/the-brewdog-equity-punk-trading-day/16087
I'm not going to repeat all that information here, but it boils down to the following:

A) ONLY for UK sole citizens (not dual nationals), residing in the UK with their registered address for their shareholding in the UK. This must apply to ALL joint shareholders too.
Buyers:
Open an account with The Share Centre.
Complete a purchase request.
Deposit sufficient funds for their possible purchase with the Share Centre in advance of the sale.
Sellers:
Download the form to sell from either the Forum or The Share Centre.
Complete it, and post it with your printed out Share Certificate before the (tight) deadline.
or
B) Anyone else, ie non sole UK citizens, or not living in the UK, or with a non-UK registered address, and including any UK people who may have a joint shareholder who is just a little bit non-UK 😉
Buyers & Sellers: Contact Asset Match direct for further information.
This is because anyone with the slightest possibility of having a non-UK tax liability will be required to appoint a third party international Broker to act on their behalf.
This is not BrewDogs, AssetMatch's, TheShareCentre's or even HMRC's fault.
Basically, in the UK we have a 'relaxed' attitude to our version of Capital Gains Tax (ie. it is your own responsibility to declare it) but other countries, particularly the USA, insist that international brokers report any activity by their citizens to them, so most UK based Brokers won't touch you with a barge pole.
Sadly this means you will have to pay two sets of fees.

The Forum thread about the last Trading Day is very long, but if you have the time to read it through, you will learn a great deal. Particularly about the true nature of Private Equity, and the people who have bought it without fully understanding what they have actually bought.
Do not be downhearted if this is you too. You are certainly not alone.

But what prices do I put on the forms?
The only person who can answer that for you, is yourself.
Buyers usually put in the highest price they are willing to pay for the shares.
Sellers the lowest they are willing to accept.
What happened next?
On the appointed Trading Day, AssetMatch publish the table of buyers and sellers and work out a 'settled price'.
This is a mid price that allows the maximum number of shares to be traded.
Buyers above that price usually get to buy at that price.
Sellers below usually get to sell at that price.
People whose price is price is exactly the settle price buy or sell on a first come first served basis.
It is important to note that it is not the price you put in that you pay or get paid for, it is the settled price plus or minus fees and duties. In other words, buyers pay NO MORE than they offered, and sellers get NO LESS (apart from the buyers and sellers fees of course).
The settled price on 31/1/2019 was £15.00.
It takes a few weeks for the sellers to be paid and the buyers to get their shares.
Successful buyers should read the emails they get very carefully.
If you do nothing, the shares stay at TheShareCentre and you pay monthly custody fees. You will not be able to access your shares again until you have paid your bill.
If you want to avoid the custody fees, you write a letter requesting them to transfer the shares to ComputerShare. This will also cost you a fee of about £25.00.

You can see what the prices actually meant after fees and duties on my web page:
https://www.brewdogshares.com/brewdog/asset-match-real-price-calculator/

No one knows what the settled price or the fees will be on the next Trading Day.
Your guess is a good as mine.
For more information, or to ask any questions, to me or to other investors, or BrewDog staff, see my thread on the BrewDog Investors Forum: