John & I invested in BrewDog back in their very first crowd funding round in 2009, and are very pleased that it has become one of the fastest growing companies in the UK.
… They also make great beer!
We are Shareholders #89, and there are now over 130,000 investors.
They have raised over £75M in funding.
Currently the shares cost £25 from BrewDog, but come with additional perks for investing direct.
When you buy from us, we sell at the latest Asset Match settled price, plus fees and duties.

If you are a potential new investor, please use my referral code R622859 to buy a share. BrewDog 2019 Share Issue using Neil's Referral Code
in early 2018 we sold a small number of our own shares to realise cash from growth, and also sold shares on behalf of other early investors.
We have now sold nearly 40,000 shares.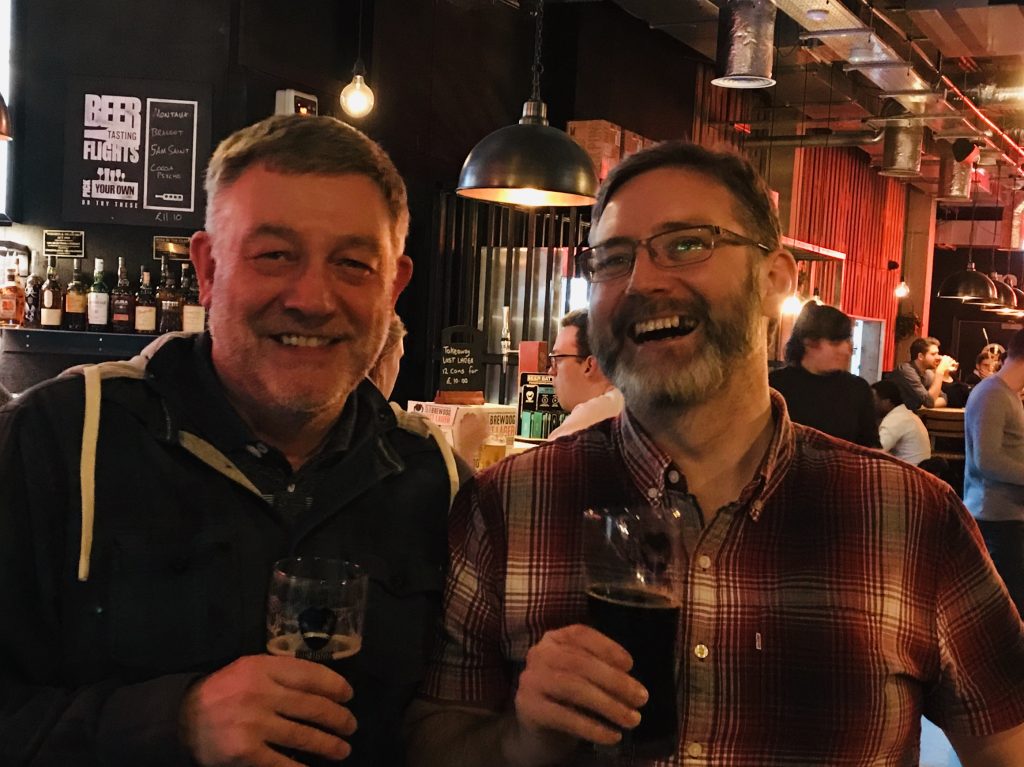 BrewDog held a Trading Day event on 31/01/2019, through Asset Match and The Share Centre.

The price settled at £15.00 per share and 138,364 were traded.
After charges, sellers received a maximum of £14.55 per share.
Buyers paid 0.5% SDRT (the electronic equivalent of Stamp Duty), 3% commission, and an additional £25.00 to transfer shares.
So if you bought 10 shares the buying price worked out at £19.58 per share.
For 100 shares, it would have cost £15.78
For 1,000 shares £15.55
This was an excellent outcome, giving a healthy profit for all investors who bought in before 2016. Private Equity is a long term investment, and any gains in less than 5 years are highly unusual. BrewDog continues to buck this trend in a good way!
To see what the actual prices paid or received from the £15.00 price on the trading day, you can use my Asset Match Real Price Calculator.
If you click this line, you will be taken to my page on Facebook for BrewDog Share Trading.
It is anticipated that there will be another official Trading Day in May 2020. I will be posting a thread on the BrewDog Forum, but some general information can also be found here: 'Official Trading Day 2020?'.
Clicking on the BrewDog logo below will take you to their website, where you can find out about the company first hand.