John, my late husband & I, invested in BrewDog back in their very first crowd funding round in 2009, and were very pleased that it has become one of the fastest growing companies in the UK.
We were investors #89 (I retain that SRN) and there are now over 200,000 investors.
… BrewDog also make great beer!
My husband, John, died of a rare genetic lung cancer in March 2022. He thoroughly enjoyed BrewDog and craft beer generally, and excelled in getting cheap travel deals so that we could visit the BrewDog bars Europe-wide. I miss him so very much.
Since 2018 we have traded over 160,000 shares, and have helped over 750 other Equity Punks to buy or sell their shares.

If you buy or sell through us, we handle all the paperwork for you, and keep you fully informed through every stage of the process.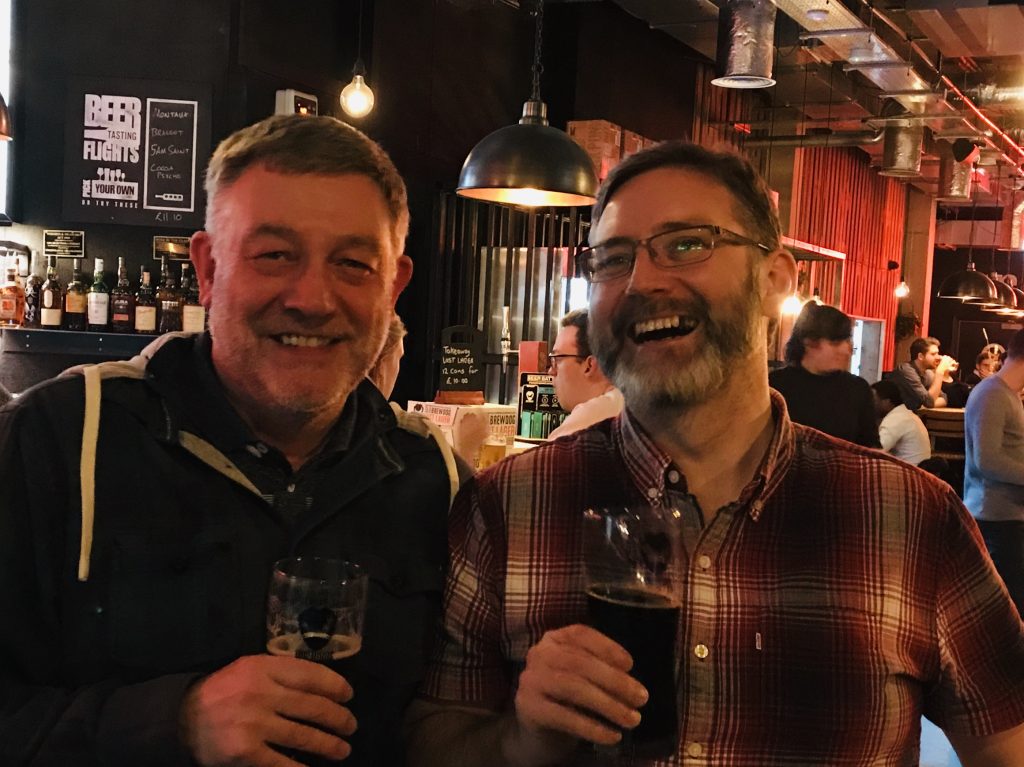 BrewDog held a Trading Day event that closed on 01/09/2022, through Asset Match.
They have said that they will run another one in 2023.

The price in 2019 settled at £15.00 per share and 138,364 were traded.
After charges, sellers received approximately £14.55.
Buyers paid 0.5% SDRT (equivalent of Stamp Duty), 3% commission, and an additional £25.00 to transfer shares.
So if you bought 10 shares the buying price worked out at £19.58 per share.
For 100 shares, it would have cost £15.78
For 1,000 shares £15.55
This was an excellent outcome, giving a healthy profit for all investors who bought in before 2016. Private Equity is a long term investment, and any gains in less than 5 years are highly unusual. BrewDog continues to buck this trend in a good way!
With the current global pandemic, the current out look is very challenging, but the company has reported that its online sale have increased 1,000% and appears to be weathering the storm.
The settled price this time was on £6.50
Folk should make their own minds up about why that was!
However there were only about 30 buyers, and the 30 lowest sellers kept reducing their prices to chase the only guaranteed cash.
At the start of the process, the average buying and selling price was about £16.50

Anyone thinking of investing should also consider the general economic climate, and be very aware that the values of equities can vary considerably, and no return at all is guaranteed.

BrewDog aims to list on a Stock Exchange, but when or if that becomes financially viable, is anyone's guess.
We hold regular sale of shares on behalf of other early investors, and you can find out more from my Home Page
If you click this line, you will be taken to my page on Facebook for BrewDog Share Trading.
Clicking on the BrewDog logo below will take you to their website, where you can find out about the company first hand.